Welcome to the Banjo-Kazooie Wiki!
We are currently working on 885 articles, and you can help.
Games | Characters | Enemies | Bosses | Locations | Items | Objects | Abilities | Transformations | Minigames | Secrets and Easter eggs | Music | Affiliates | Wiki Tutorial
Gruntilda Says:
"When Tooty is a big ole lump, I've got just the frock to hide her rump!"
Did You Know...
...that in Banjo Tooie if a world has multiple Mumbo spells, they effect different things, yet all have the same effect only in that world?
Wiki Poll
Please vote!
<poll> What is your favorite color Jinjo in the Banjo-Kazooie series? Purple Blue Green Orange Red Yellow White Brown Black Grey </poll> Vote on other polls at the Poll History.
Submit your poll ideas on the Poll Suggestions Page.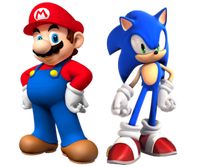 Platformer Games
Go to these sites for info or for help with your own wiki!
A Hat in Time • Azure Striker Gunvolt • Banjo-Kazooie • Broforce • Castlevania • Cave Story • Code: Hardcore • Conker • Contra • Crash Bandicoot • Croc • Cuphead • Donkey Kong • Drawn to Life • Epic Mickey • Freedom Planet • Ganbare Goemon • Geometry Dash • Jak and Daxter • Kirby • LittleBigPlanet • Mario • Mega Man • Metal Slug • Metroid • Oddworld • Ratchet & Clank • Rayman • Shantae (and WayForward games) • Shovel Knight • Sonic • Spyro the Dragon • Strider • Yooka-Laylee
Want your community included? See how!
See all of our Platformer gaming wikis!