Welcome to the Banjo-Kazooie Wiki!
We are currently working on 885 articles, and you can help.
Games | Characters | Enemies | Bosses | Locations | Items | Objects | Abilities | Transformations | Minigames | Secrets and Easter eggs | Music | Affiliates | Wiki Tutorial
Gruntilda Says:
"Your feathered buddy, that you've brung, useless like a pile of dung!"
Wiki Poll
Please vote!
<poll> What is your favorite color Jinjo in the Banjo-Kazooie series? Purple Blue Green Orange Red Yellow White Brown Black Grey </poll> Vote on other polls at the Poll History.
Submit your poll ideas on the Poll Suggestions Page.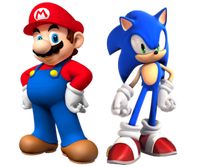 Platformer Games
Go to these sites for info or for help with your own wiki!
A Hat in Time • Azure Striker Gunvolt • Banjo-Kazooie • Broforce • Castlevania • Cave Story • Code: Hardcore • Conker • Contra • Crash Bandicoot • Croc • Cuphead • Donkey Kong • Drawn to Life • Epic Mickey • Freedom Planet • Geometry Dash • Jak and Daxter • Kirby • LittleBigPlanet • Mario • Mega Man • Metal Slug • Metroid • Oddworld • Ratchet & Clank • Rayman • Shantae (and WayForward games) • Shovel Knight • Sonic • Spyro the Dragon • Strider • Yooka-Laylee
Want your community included? See how!

Ad blocker interference detected!
Wikia is a free-to-use site that makes money from advertising. We have a modified experience for viewers using ad blockers

Wikia is not accessible if you've made further modifications. Remove the custom ad blocker rule(s) and the page will load as expected.